WHY SELECT THE "ONE TO ONE" METHOD? (Study with native English-speaking teacher at home)
"One to One" – The method of learning which is no longer strange in the world, but in Vietnam it is always thought as a form of tutoring (the teacher is the amateur students)
This is a method of learning with qualified native English-speaking teachers not only bring efficiency but also convenience for learners.
You want to improve your English ability but are still afraid of the limit of time, fear of crowds and quality,  "One to One" is your ideal choice.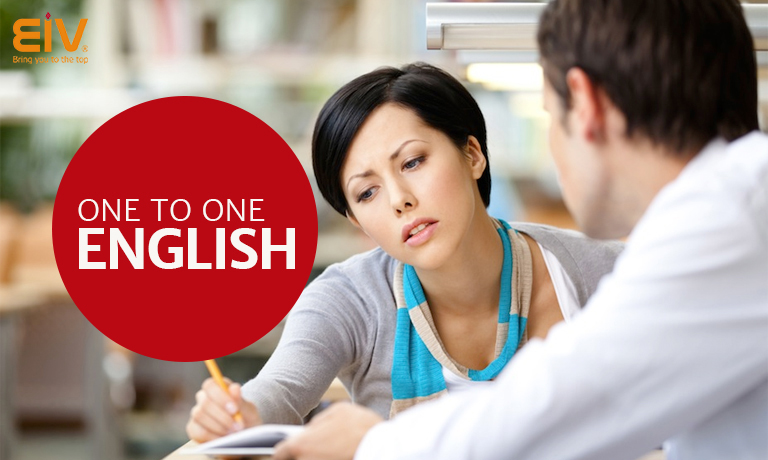 What is One to one?
It is a form of English tutoring at home by a foreign teacher
Only one teacher – one student
Specialized design programs based on the level, needs and goals of each student
Why do One to one bring the dominant effectiveness?
Improve the learning performance: One to one helps to increase the amount of time to interact with the teacher, so it shortens the learning time but still brings high efficiency.
Improve learning attitudes: A teacher – a student helps the teacher be easy to pay attention, follow each stage and progress of the student. This brings high self-awareness of learning attitudes.
Improve learning space: Not be distracted or discontinued due to any objective externalities during the learning process. Bring the focus to the learning experience in the most effective way
Just imagine: At present, you or you children are studying in an English center, with the "active learning" method, do you think it's effective?
It's 90 minutes per class, 2 classes per week. And there are 15-20 students in the classroom. So on an average your child only has 4.2 minutes in one class, and less than 10 minutes in a week to interact with native teachers.
Have you ever checked what knowledge your child can learn after a year? Or the child just plays and learns nothing, which is a strategy that most centers are using to attract parents and students.
Một giờ học của thầy trò Charlie
What is the advantage of EIV's One to One program?
EIV always takes care of it's spiritual child, thoroughly research, build and update its curriculum from time to time to accommodate each student. Therefore, One to one class or one teacher – one student always gives the learner the unexpected benefits and dominant effectiveness.
Examine and observe the level and progress of the students through each class, thoroughly – accurately – quickly.
Understand the strengths and weaknesses of students to provide an effective teaching method for students
Arrange the teachers specialized in IELTS, Toeic, Communication, etc to help students reach their objectives in the shortest time.
Optimize the ability to reflect on communication, to apply the lessons in a real way through constant and regular communication with foreigners.
Adjust the programs flexibly according to level, requirements and objectives of each learner.
VTV1 nói về chương trình "One to one" của EIV
Your benefits when you become an student of EIV
Time – Students can actively schedule their studies with EIV, optimize the useful time to get the most effectiveness when attending the course.
Location – Students can choose to study at facilities of EIV, or at home
Reserve the study time and just notify EIV one working day in advance.
Students have the right to request a change of teacher if the existing teacher is inappropriate
EIV keeps track of learning results, changes the teaching method to be in conjunction with strengths and weaknesses of the learner
English is "tailor-made" to suitable for each learner. The curriculum is the latest English training documents and is tailor-made for each learner (The Business, Business Strategies, Bino, Our Discover Island …)
Commitments on the quality of EIV teachers
100% of the teachers are native speakers from UK, Australia, US, Canada and New Zealand
Hold at least a BA Degree from a college of their countries and an international teaching certificate (TESOL, CELTA, TEFL).
 At least 2 years of experience in teaching, being trained to be professional and adapt suitably to the culture of Vietnam.
Hold necessary legal documents and a work permit.
Have specific knowledge and skills required by customers.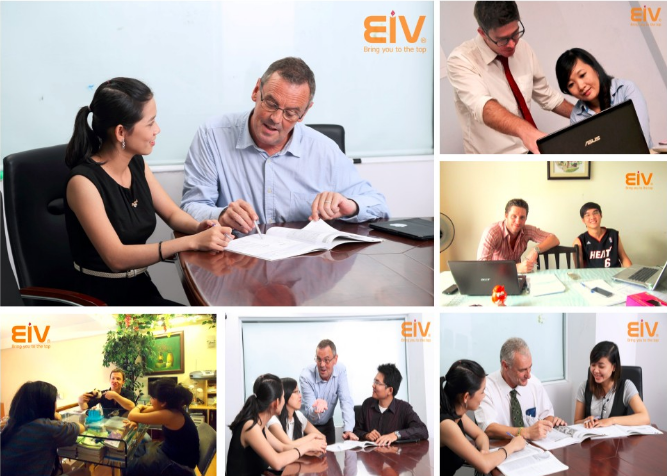 These are the places where you can find that the tutoring at home with native English-speaking teacher is a great method which are selected by many parents, favored by many older individuals favored and believed by many famous people.
Commit 100% maximum efficiency. Do not waste time with other centers, let's register for learning with a native English-speaking teacher at home, shorten half of your English learning path, increase your English proficiency to succeed in life earlier
We will consult and design a separate curriculum for you: : Register here  or learn more about the curriculum.